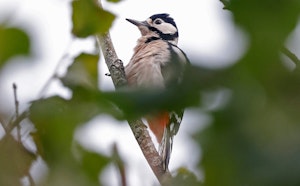 Wildlife conservation is vital to nature's recovery and our passionate volunteers help us in our goal to increase local biodiversity and tackle climate breakdown.
We have created a volunteer programme in partnership with an ecological consultancy to monitor species at our rewilding and rewetting project. The programme runs regularly throughout the year and surveying species groups range from botany, bats, birds, invertebrates, moths, and flies to mammals.
It doesn't matter how much experience you have, anyone with a passion for ecology and conservation is welcome to come and help. If you or your friends would like to get involved in the exciting new project on a practical level, please get in touch.