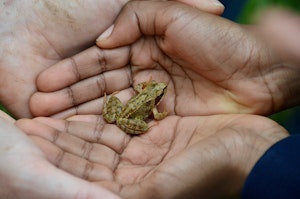 We are looking for creative, dynamic and passionate people to form a team of volunteers to assist with our educational experiences.
About BEE (Belmont Estate Education)
Educational experiences that offer children and young people a unique insight into the natural world, with a particular focus on health and wellbeing. We are particularly passionate about removing barriers to children and young people accessing wild spaces in which to explore, learn, play and reconnect with the natural world – learning about nature, within nature and for the benefit of nature.
We invite children and young people of all ages, from Bristol and beyond, to visit our Rewilding Project at Watercress Farm. From whole class trips, to family sessions in the school holidays, and 1:1 visits with social workers and young people, all our visits are completely free of charge. Comprising of around 100 acres of rewilded landscape, our experiences take place in our riverside woodland and meadows, shared with our free-range livestock and a whole host of wildlife. From making mud pies to biodiversity surveys, all visitors to Belmont Estate's education programme, whatever their age, are encouraged to interact and become immersed within our wild spaces through hands-on activities.
What
Supporting Belmont Estate's education team in running sessions and activities for children and young people, including setting up and packing away equipment. You will work closely with our Outdoor Education Lead and estate team. Full training will be given in line with our curriculum, ethos and risk assessments.
When
Running 3 days per week throughout the year (including school holidays), on Tuesday, Wednesday, and Thursday. Most sessions take place between 9am and 3pm. We are looking for dedicated volunteers who are aligned with our values and ethos. You will ideally be available a minimum of one day per month. We aim to have a pool of ad hoc volunteers that can register to help out at sessions.
Who
Do you enjoy being outdoors in all weathers, paddling in streams and making mud pies? Are you creative, reflective and dynamic with a whole host of ideas about delivering inspiring educational experiences? Are you passionate about facilitating access to nature for children and young people? Do you have knowledge or experience of rewilding, regenerative farming or similar? Do you have experience and qualifications related to outdoor education or working with children and young people? We would love to hear from you!
Relevant qualifications and experience could include: teaching, educational support (TA, LSA etc), Forest School, bushcraft, youth work, eco-therapy, environmental education…
All applicants will be asked to attend an informal meeting before being fully registered with us and will need to complete a DBS check.